We have all probably had enough of Johnny Football. Just a year ago he got arrested for having a fake ID (bad Johnny, bad) and nobody cared; it was just another college football player no one had ever heard of making a typical college mistake. Next thing you know, a picture of him in a Scooby-Doo costume during a Halloween party went viral (I was actually excited that he brought back the classic Scooby-Doo costume; after 12 years I can now breakout of my closet with pride). After the Scooby-Doo costume incident, he went on to win the Heisman as a redshirt freshman and somehow manages to pull off dating a super-model while STILL HAVING ACNE.
Now we can't escape Johnny Football, and it's only August. In case you are living under a rock, Johnny is now under investigation for allegedly signing autographs for money. You may be thinking, "why is it a problem for a human being to profit off of his own name?" Well, you must have forgotten, he is a part of the NCAA! No profiting off of your own signatures, boys; it's an NCAA rule! Oh and also, don't forget that after that big championship game, you must give us those Nike Vapor cleats; we're going to auction them off and you will see zero dollars of it!
'But Jack! This is an NBA site, why are you talking about an NCAA football player?' proclaim my lovely readers! Why? Well, because this is all relative to the grand scheme of the NBA. How? Well, because the second biggest sport in college after football is basketball, and the NCAA produces roughly 85% of the NBA.
By now you can probably notice I am not fond of the NCAA and how they run their "prestigious" association. Why? Well, because they run an unfair and overall despicable organization, to say the least. Imagine being Johnny Manziel, working your ass off day in and day out since a young boy on the football fields of Texas and one day reaching your goal of playing Division I football. Pretty great, huh? Next, imagine becoming the Cotton Bowl MVP, All-SEC Quarterback, and winning the Heisman all as a redshirt freshman. Again, pretty great. Now that you have accomplished all that, you have brought in 37 MILLION DOLLARS for your university. But how much do you see of that? NOTHING. Why? Well, because you are an "amateur athlete" (who devotes every ounce of his well-being to football, but don't worry, you're still an amateur!). Kind of a buzz kill, huh?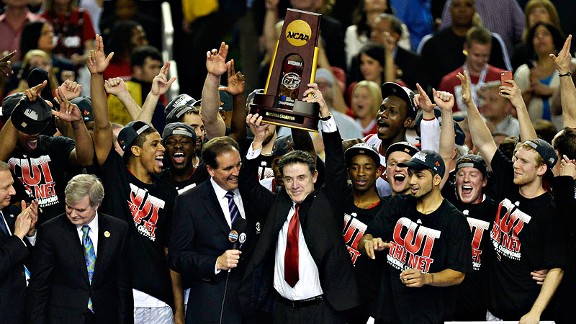 Let's switch over to the basketball side of the NCAA. The NCAA overall, in my opinion, produces a bunch of great NBA players; but there is a problem with players coming out of "school" (don't kid yourself, they don't go to class) too early and entering into the NBA draft. Some of these college freshmen are 19 years old, who believe they can enter into a league with the closest thing to a Greek god (LeBron, obviously) in this world. Their bodies are not developed fully, and most of all, they aren't ready mentally. Sure, you can go point to LeBron, Kobe, Dwight, and Garnett who came into this league at an early age and succeeded; but you also have to look at guys who have come out early like Austin Rivers, Tristan Thompson, Xavier Henry, and Derrick Favors – who obviously weren't ready for the NBA.
Honestly, I don't blame these guys who come out immediately after their freshman year. Try walking down to your university's co-op store, seeing a Nike Vapor Jersey on sale for $85 that mysteriously – by chance – has your number on it (doesn't have your last name though, so that makes it okay!), and you see none of those $85. Is that fair? I'm talking to you, NCAA (I know none of you are reading this, but that just sounded cool)! Explain to everyone else and myself why that makes any sense! Wait, I forgot! These players are "amateurs."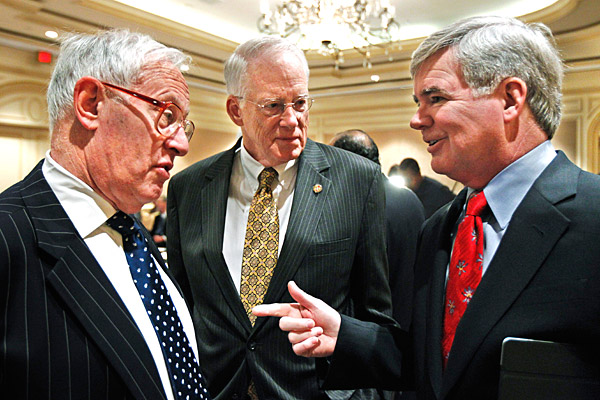 A popular and somewhat valid opinion on all of this is that these athletes are going to college for free and that is enough. Sorry if you have that opinion, but it's not NEARLY enough. This is the 21st century folks, where we have thousands of channels on our TV's. This is a generation where conferences and schools make partnerships with the likes of ESPN, CBS, FOX, and NBC for hundreds of millions of dollars to show their players on their networks. The old schmucks with toupees on their bald foreheads and fake Cuban cigars in their mouths running these conferences are not what these stations are paying for. These stations are paying for the players who produce mega ratings every weekend. If there were no players then there would be no games, no ratings, and no network deals which would result in no money for the conference to distribute to their members – which would make for a very sad board of chairmen at these universities.
What I'm hinting at is that the NCAA needs to change their policy. Of course it is difficult to have an equal system to pay these players, but I don't think that is what they need to do. At a minimum, they need to allow players to profit off of their own achievements, as in getting money for advertisements, their memorabilia, and public appearances. This only makes sense in the grand scheme of what AMERICA prides itself on.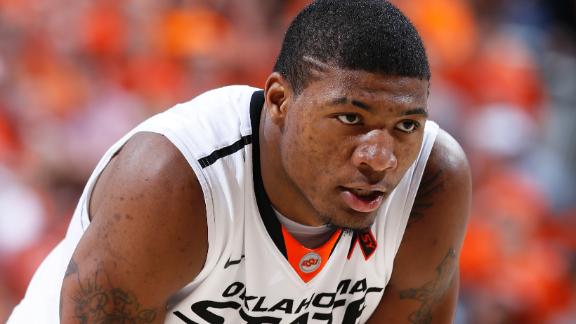 This will then induce college basketball players, who are not ready to play in the NBA just yet, to stay in college instead of jumping ship, and therefore letting their skills develop even more. This will improve the game and most importantly the careers of NBA players. Also, at the same time, this may even higher the IQ of the league from 20 to 35, and god knows we need that more than ever! Of course, none of us have the perfect answer to this problem, but we all need to recognize this problem. The NCAA needs to wake up and stop acting like it's 1968. Things need to change as soon as possible and as Deion Sanders has famously said….it's time to "PAY DA MAN" (or woman).
–
Follow @CuriousBigDaddy